Yes I'm one of the few females who play it
Call of Duty is a first-person shooter series created by Ben Chichoski.
The series is published by Activision and most of the games have been developed by Infinity Ward and Treyarch, though some were developed by Amaze Entertainment and Gray Matter Interactive. More games are expected to come on a yearly basis with Infinity Ward and Treyarch interchanging until heard otherwise. Yet another producer, Sledgehammer Games, is expected to release an action-adventure franchise of the Call of Duty series.
Call of Duty, the first installment in the series, won over eighty Game of the Year awards in 2003. In 2005, Call of Duty 2 was the first Xbox 360 title to sell one million copies and was the bestselling game of that year. In 2009, Call of Duty: Modern Warfare 2 broke the record for highest gross from a form of media's first day on the market, bringing in $310 million in the United States, United Kingdom and Australia alone, beating Grand Theft Auto IV's record of $310 million worldwide.
The series has been referred to and parodied by many television shows, including The Whitest Kids U' Know, The Daily Show with Jon Stewart, and Mr. Sark of X-Play listed it as his second favorite shooter series, saying "I like war movies, so I like Call of Duty".
Contents
List of games
1.) Call of Duty (2003)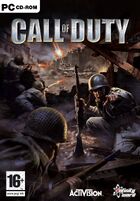 2.) Call of Duty: United Offensive (2004)
3.) Call of Duty: Finest Hour (2004)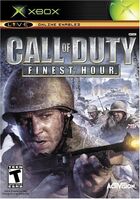 4.) Call of Duty 2 (2005)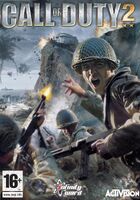 5.) Call of Duty 2: Big Red One (2005)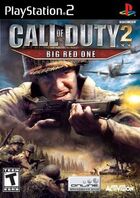 6.) Call of Duty 3 (2006)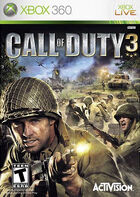 7.) Call of Duty: Roads to Victory (2007)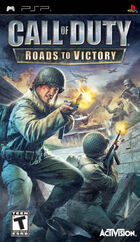 8.) Call of Duty 4: Modern Warfare (2007)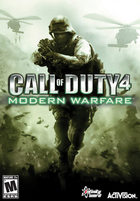 9.) Call of Duty 4: Modern Warfare (Nintendo DS) (2007)

10.) Call of Duty: Modern Warfare: Reflex Edition (2009)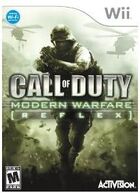 11.) Call of Duty: World at War (2008)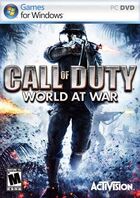 12.) Call of Duty: World at War: Final Fronts (2008)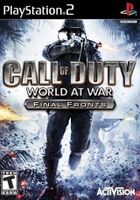 13.) Call of Duty: World at War (Nintendo DS) (2008)

14.) Call of Duty: ZOMBIES

15.) Call of Duty: Modern Warfare 2 (2009)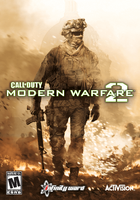 16.) Call of Duty: Modern Warfare 2: Force Recon (2009)
17.) Call of Duty: Modern Warfare: Mobilized (2009)

18.) Call of Duty: Classic (2009)
19.) Call of Duty: Black Ops (2010)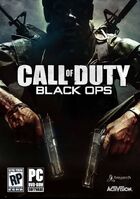 20.) Call of Duty: Black Ops (Nintendo DS) (2010)

21.) Call of Duty: Modern Warfare 3 (2011)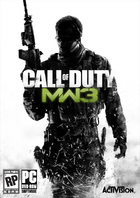 Main series
Call of Duty (2003)
Call of Duty 2 (2005)
Call of Duty 3 (2006)
Call of Duty 4: Modern Warfare (2007)
Call of Duty: World at War (2008)
Call of Duty: Modern Warfare 2 (2009)
Call of Duty: Black Ops (2010)
Call of Duty: Modern Warfare 3 (2011)
Call of Duty (Sledgehammer Games) (TBA)
Check out MW3 trailer and other info
http://www.ebgames.com.au/xbox360-153352-Call-of-Duty-Modern-Warfare-3-Xbox-360